Sophie Davidson on Cookery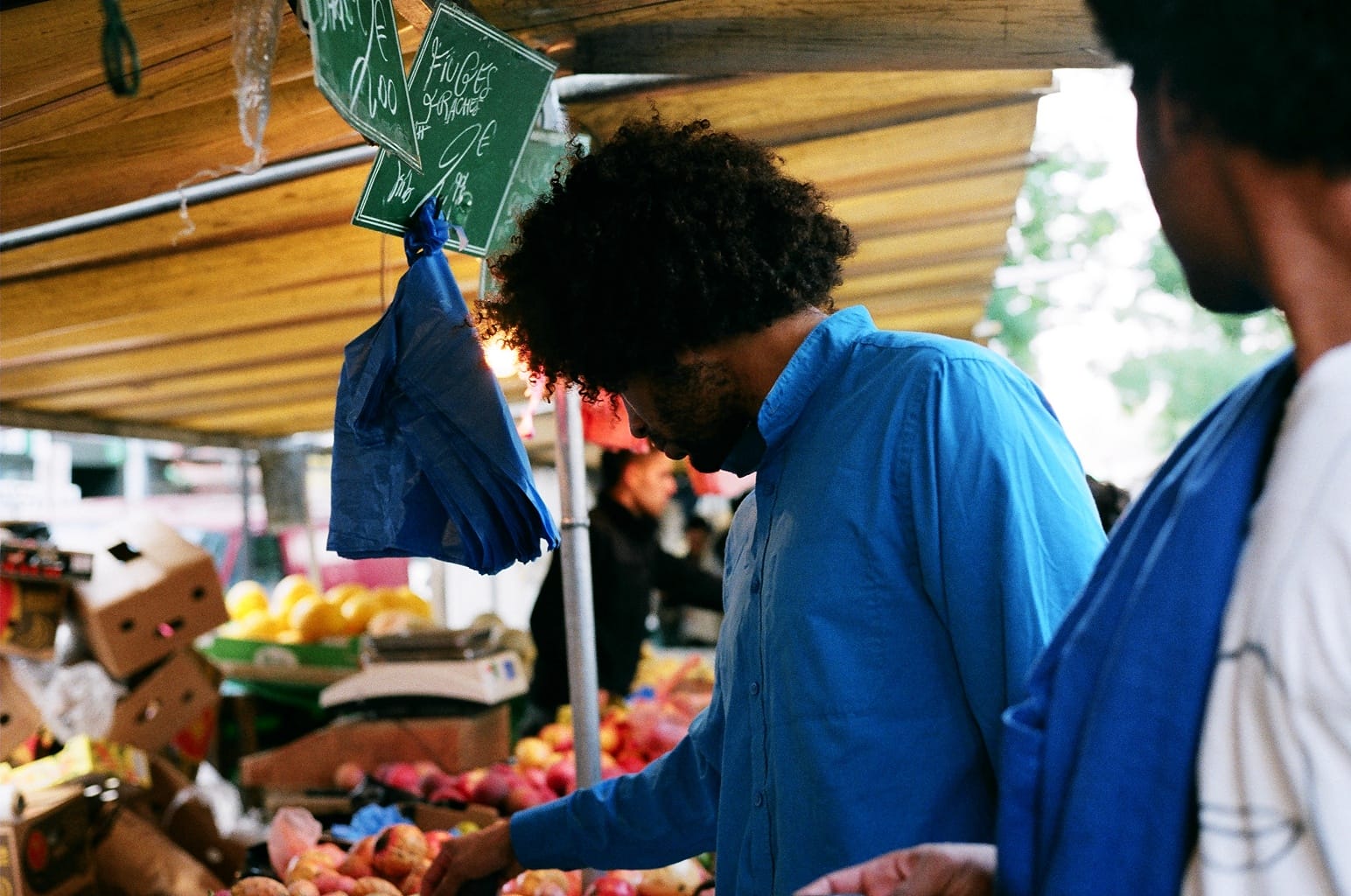 1.What's your earliest food-related memory?
I remember one birthday my mum had made me a cake in the shape of a Stegosaurus, using After Eights to create the spine. I ate all the After Eights and I think I may have been sick but I can't quite remember.
2. How do you approach photographing food. Are you trying to make it appear delicious, or is that too simple?
I think the draw of food is not just the food, it's everything that goes along with it - the chefs and the people eating - so I think for me it's just trying to make it look good in the same way I try to make people look good. It's just lighting and space and colour, I don't think I really even think about it looking appealing in terms of consuming it, I probably should.
3. How do you feel about sharing food photos online, when a lot of other photography of food there is pristine and almost plastic-clean?
It's funny to think about the commercial food industry, McDonald's making each image for their adverts by pushing all the ingredients to the front of the burgers so they're not doing any false advertising and the stories you hear about food stylists on set with needles and god knows what else, but when you buy those products you know the reality won't reflect that where as a lot of restaurants now have to prepare their food to look a certain way.
In terms of social media and food I think it's the same as everything else on social media. Some people are very good at making their lives look aspirational and food is a key part of this, going to the right restaurant and ordering the right thing. I've started to do some restaurant reviews with in my project but the plan is to make them realistic and to not have them too often and to also have a good mix of 'nice' (read 'expensive') places and more normal places like the Vietnamese round the corner from my house which is nice but won't mean you're living on cup-a-soups for the rest of the week.
4. What cookery book stands out in your opinion?
I really love Rachel Roddy's book Five Quarters and I can't wait for her next one. She did most of the photography herself and it's all great. My housemate Rebecca has been following her writing for a really long time and I wish I'd started looking at her blog earlier on so I could have had more time to try more of her recipes.
5. Do you think food is a fascinating subject because it's a way in to so many other things in life?
Yeah! Eating is something that we have to do so you might as well enjoy it if you can.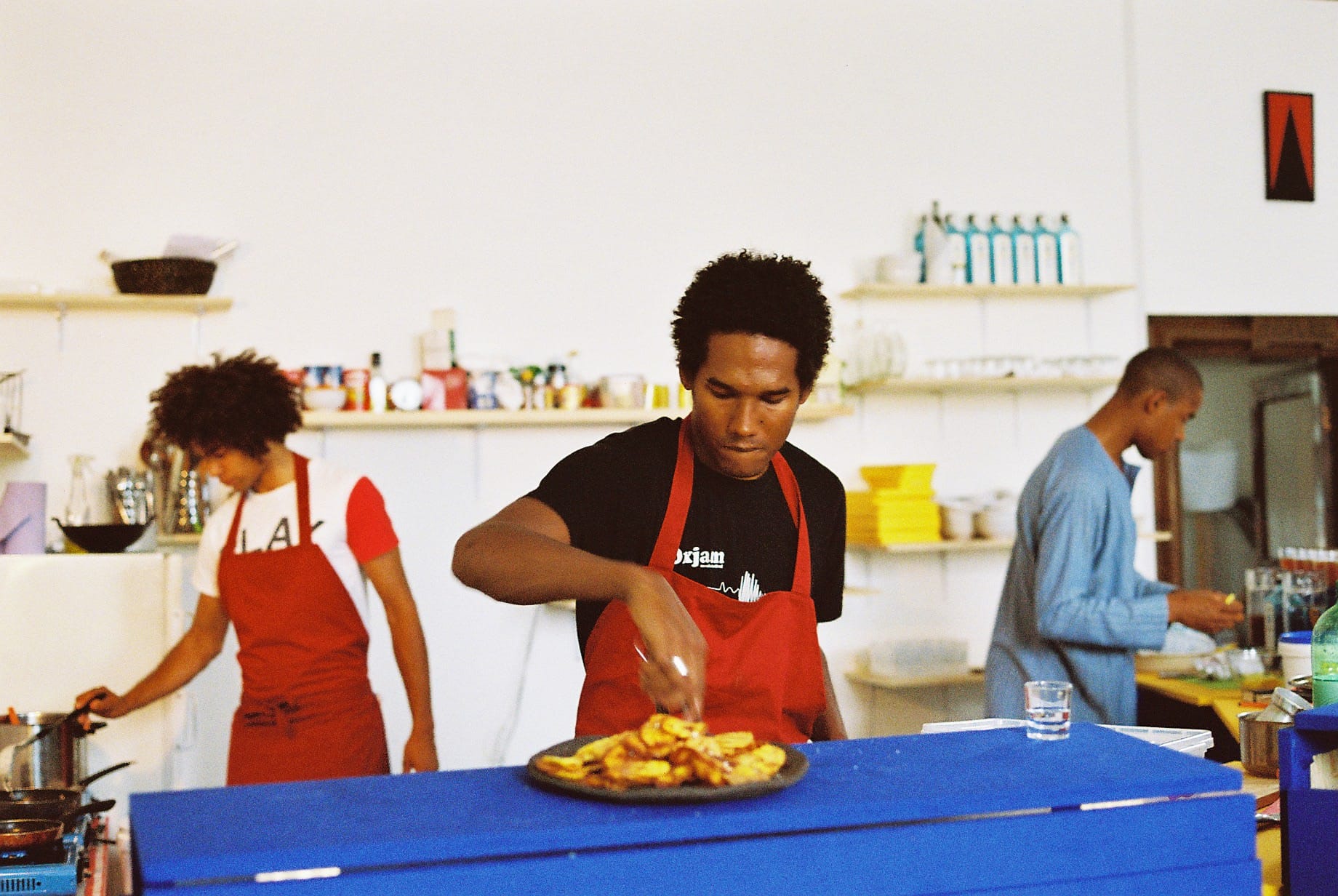 6. What motivated you to start interviewing women about cooking?
I was working for a photographer who works a lot with restaurants and cookbooks and noticed how few female chefs were in the work so I had a google and found out that something like 18% of chefs in the UK are female. I won't go into the domestic history of women but it seems like a crazy percentage. I also think women have quite a complex relationship with food so I wanted to create something positive so I just started writing down my ideas until I created the women cooking for me format.
7.Where are some of your favourite places to eat, in London and further afield?
My favourite place in London is probably any of the many restaurants on New Cross Road and Old/New Kent Road, there's always one to suit whatever mood I'm in. Do I want to have a sophisticated meal? 805. Do I want to eat a lot of salt and satiate myself with multiple cokes? Hong Kong City. Do I want to dance and drink beer? La Cabana del Sur!
Further afield I just want oysters with a pint of stout, maybe in Leigh-on-Sea because I've done that a few times in the last year.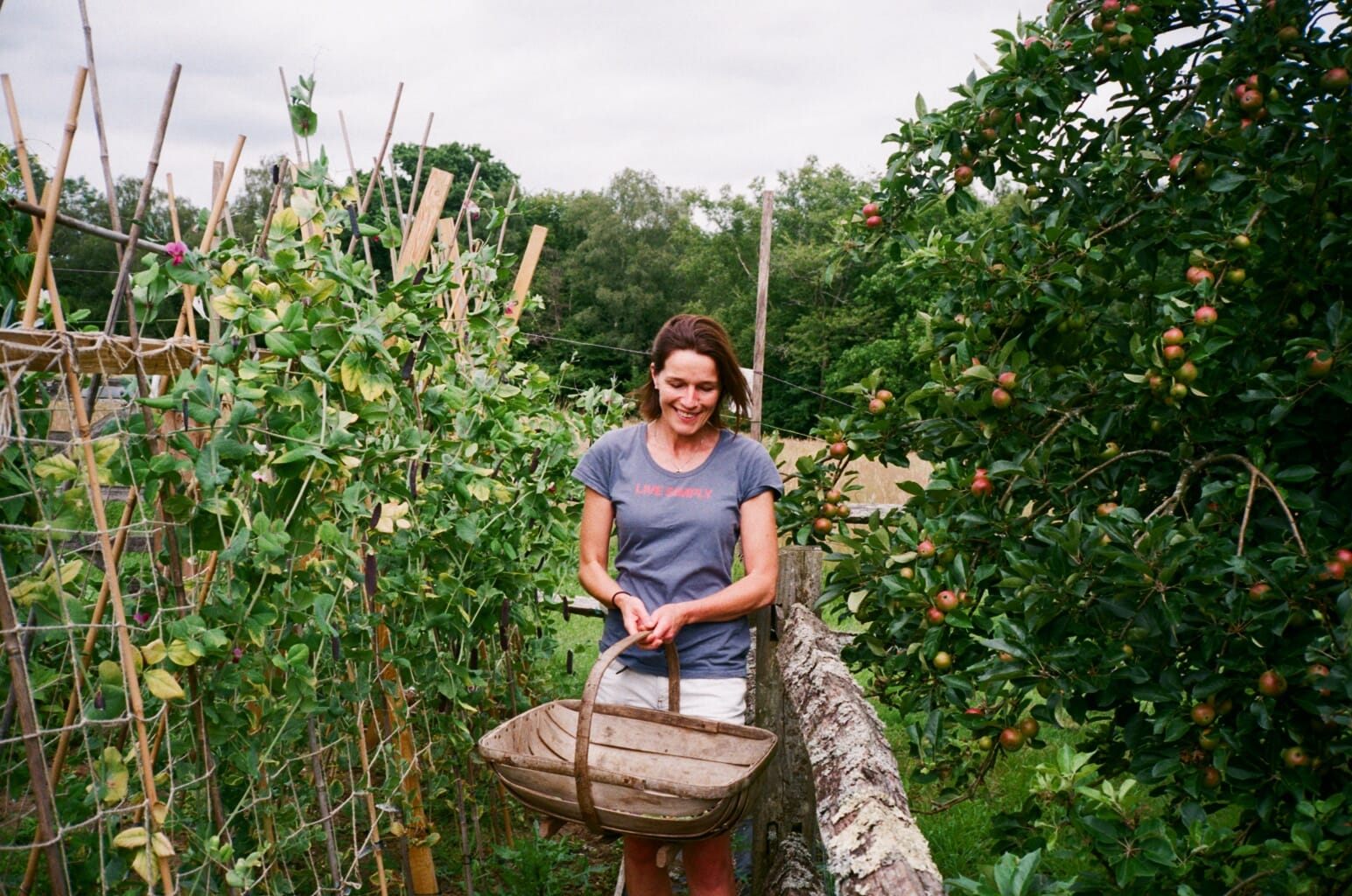 8. Do you have a cherished recipe that you could share briefly?
Put as much spaghetti as you (and a friend if one is there) fancy in a pan with salted water. After 5 minutes of the pasta cooking heat a large frying pan and put in a knob of butter. Once melted add a tablespoon of marmite and mix into the butter. Transfer some of the water from the pasta into the pan, mix and take off the heat. Drain the pasta once cooked and stir through the marmite and butter. Add pepper, parmesan and maybe an egg if you're hungry.
The above isn't cherished but it's a Nigella recipe and I eat it a lot when I have nothing in the fridge.